LIMINAL SPACES | Ultimate Jigsaw getting closer!
Posted 23 September 2016
See the pieces falling into place, the joint creation of Liminal Studio and Scott Van Tuil is taking shape!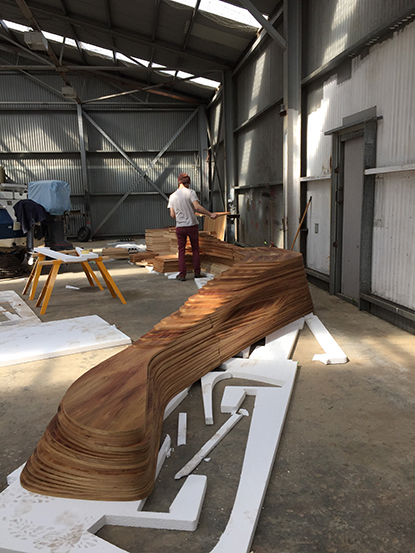 Both a collaboration of minds and of methods, the bespoke joinery piece is CNC cut and will be lovingly finished and assembled by hand. With almost all pieces cut, the puzzle is taking shape and its organic form finally appreciable!
See what else Scott has been creating here