LIMINAL STUDIO | is seeking talent
Posted 20 January 2018
At Liminal Studio we are looking for an accomplished architect with talent and flair who shares our values.
And our ambition.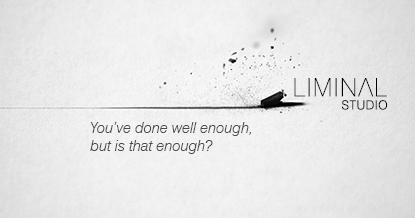 If you are anything like us, 'doing well' should not be a destination for an architect, it should be a launching pad.
So if doing well isn't enough, we'd like to meet you.
You will be a conceptual thinker with outstanding design skills who is curious; curious enough to be inspired by other design disciplines.
You will have experience working as a Project Architect with the ability to resolve and coordinate outcomes, drive documentation and work with flair while respecting deadlines.
You will live to lead and mentor and persistently seek to ignite the minds of your colleagues.
You will know that a committed, talented team of individuals will always have greater success than any individual.
You'll have been a registered architect for at least ten years. Technically you'll have exceptional documentation skills and extensive knowledge of 3D modelling and presentation software including ArchiCAD, SketchUp, Rhino, Photoshop and InDesign.
If this sounds like you, contact us. Don't limit your career, Liminal it.
Email your application and CV to: contact@liminalstudio.com.au
Applications close 04 February, 2018.