LIMINAL STUDIO | Creative Conversations
Posted 18 February 2021
As part of our ongoing commitment to learning and collaboration, we host monthly Creative Conversation sessions where invited guests wow us with their creative genius.
Learning from others expands our practice, builds currency and generates new ideas on approaches to design and ideation. Plus it's a good excuse to eat cheese, be in good company and share a glass or two.
This February, we were lucky enough to have David Shering from Handbuilt join us in the Studio to expand our knowledge around virtual, augmented and mixed reality.
Handbuilt is a Tassie grown business located in the picturesque historical village of Richmond (located approximately 30 kms from Hobart). Their drive to achieve AR that feels real has put them at the forefront globally, of AR/VR/MR ideation and software development.
David shared some great insights to the future of these experiences and activations and we challenged ourselves to think where and how these may have the best and most inspiring applications for our work and our clients.
You can learn more about David, the Handbuilt team and projects here.
Thanks for visiting David!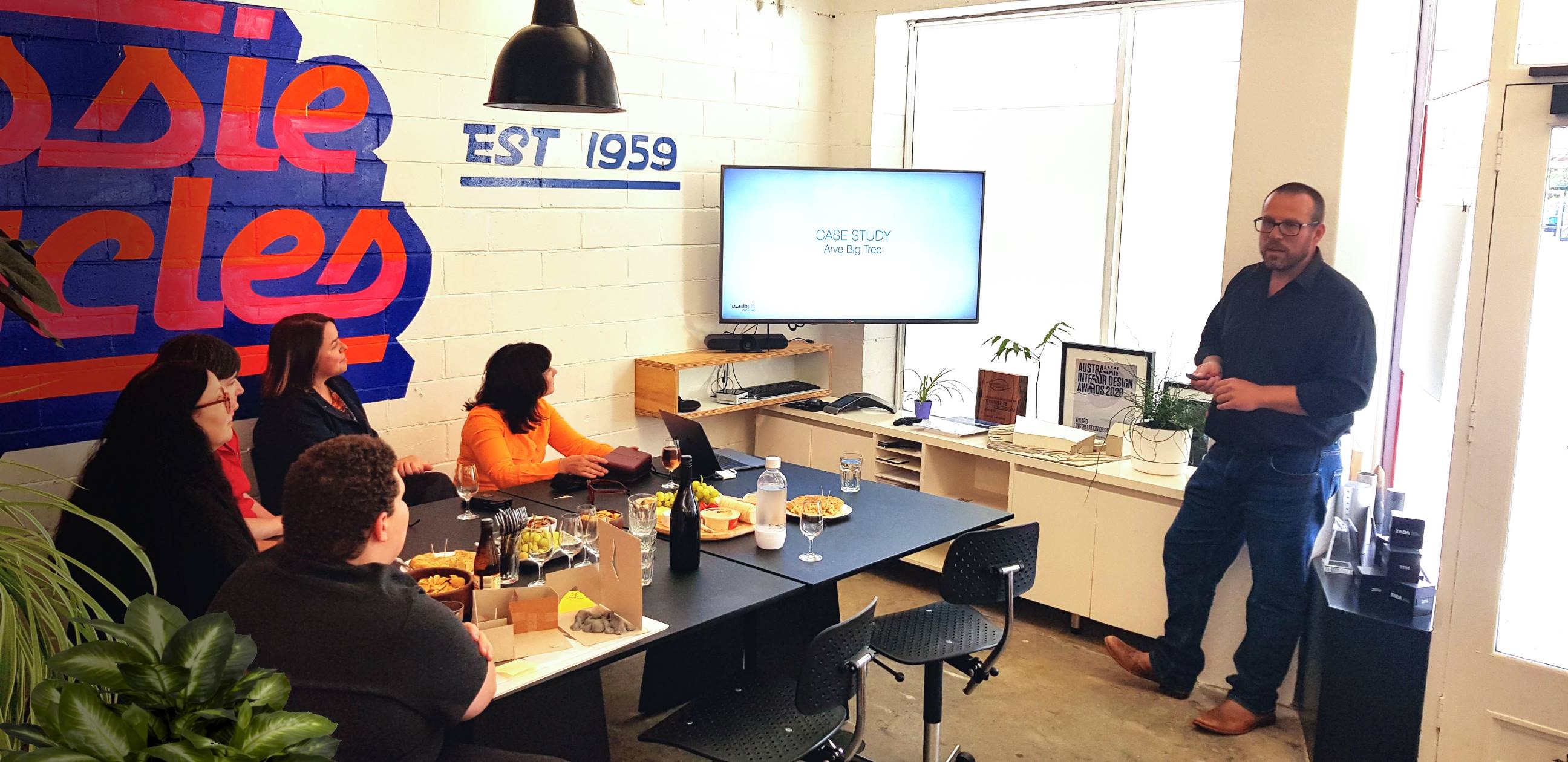 Image credit: Neil Haybittel