LIMINAL ARCHITECTURE | Australia by Liminal Design
Posted 4 September 2019
Australia by Design host, James Durie, was convinced, as were the judges, in selecting the Freycinet Coastal Pavilions as a finalist in the television series' architectural award for the year. In a segment of the programme featuring the now-famed pavilions and Liminal's Peta Heffernan, identifying the 10 finalists, which included spectacular drone shots from on high, as well as magnified views of the fine details of the pavilions, the show's host vowed he'd return.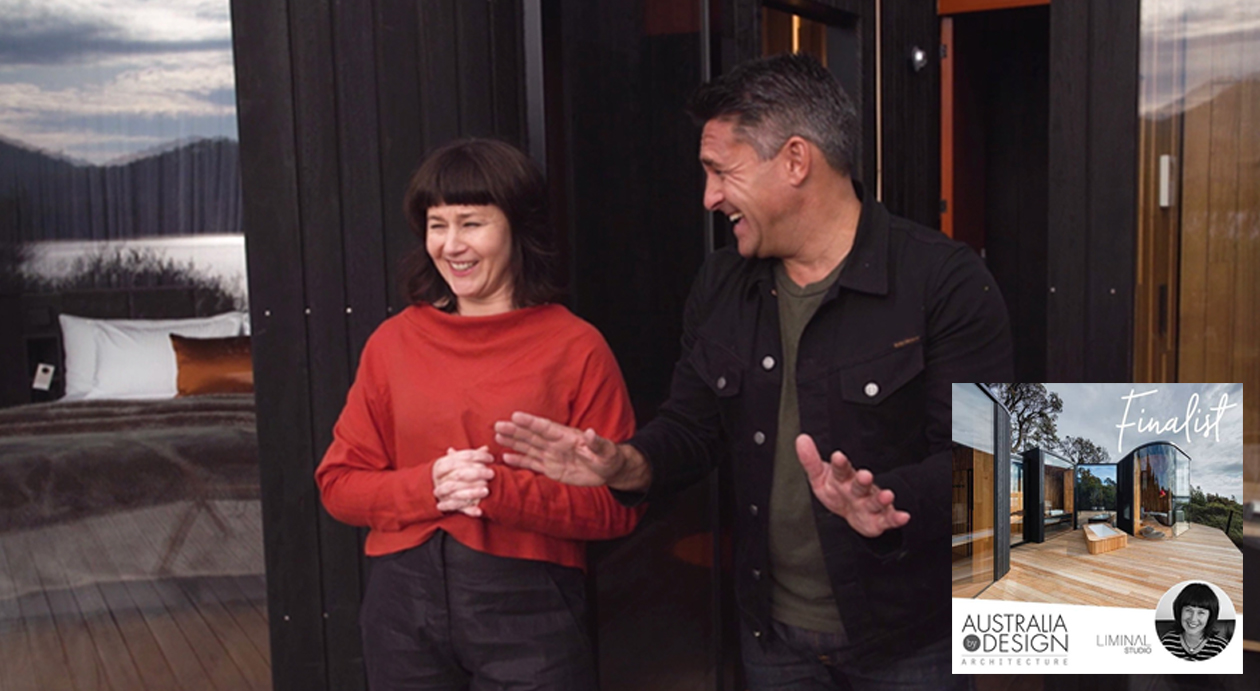 The award, assessed by a team of well-qualified judges from various related disciplines, is contested by many diverse and innovative projects, together with their principal designers, from throughout the country and documented on the television series.
The winner will be announced on this Sunday's programme screened on Channel Ten at 3pm.
It wasn't just the design of the 9 pavilions that impressed the judges, but the way they have been unobtrusively melded into the landscape in a way that respects both the local topography, flora and fauna, as well as the deep spiritual significance to the Aboriginal ancestry of the area and, at the same time, providing an extraordinary only-in-Tasmania visitor experience.
"It really is a beautiful collaboration, not just with the original custodians of this land, but with nature itself, because all of the materials that surround me right here inside these beautiful pods, are the very materials that are growing in the environment around us, yet it's been skilfully crafted with just enough sophistication to not overpower the incredible view that sits before it."
Jamie Durie, host of Australia By Design.
See the pavilions on Australia by Design here.