LIMINAL STUDIO | Peta Heffernan receives the Emerging Architect Prize
Posted 21 June 2013
The 2013 Tasmanian Architecture Awards was a night of recognition for Liminal. In addition to receiving the highest honours architecture award, Liminal's Peta Heffernan received the Emerging Architect Prize – a Prize that recognises leadership, design excellence and contribution to the architectural profession and cultural community by an architect in the early stages of their career.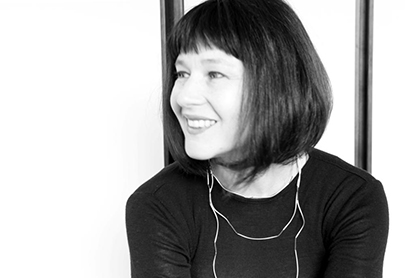 Peta is dedicated to showing how creative hubs can foster in small communities such as Hobart while having a global presence. This has led to her supporting and promoting bodies that have a major role to play in developing Tasmania's cultural capital while heightening awareness in the public realm of the value of design, architecture and the benefits of a culturally vibrant city.
In addition to delivery of acclaimed architecture and collaborations with artists, artistic directors and creative thinkers, Peta was selected to be one of two architects in Australia to be invited to speak at the 2013 agIdeas International Design Forum - one of the largest and most prestigious multidisciplinary design festivals in the world. The Forum offers an extraordinary program of events that celebrate design excellence, promotes the value of design driven innovation and engages with primary school children through workshops. Each year 40 internationally acclaimed creative people are brought to Melbourne, who have pushed the boundaries and excelled in their area of creativity.
Through her architecture, design and cultural engagement, Peta has delivered excellence that is recognised on a national level and positively impacts on our daily lives.