LIMINAL SPACES | connecting world class expertise with local creative talent
Posted 30 October 2014
We continue to invest in our interdisciplinary creative community and this time, together with the Salamanca Arts Centre, HyPe and Silver Lining Projects, we are giving Tasmania's creative talent access to one of the world's leading dance companies from New York. Dancer and choreographer Tara Lorenzen of the Trisha Brown Dance Company will be in Hobart next week to take a 3 day workshop for our talented performing artists exploring the creative process.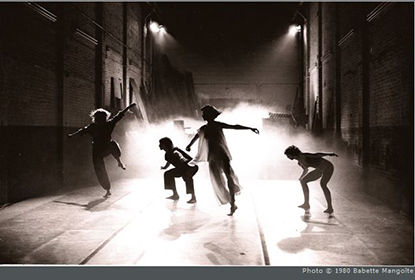 The Trisha Brown Dance company is renowned for exploring the extraordinary in the everyday through contemporary dance and has just finished its acclaimed season at the Melbourne Festival.
We're looking forward to getting insight into the creative processes of the Trisha Brown Dance Company through company member Tara Lorenzen.
@TrishaBrown
www.trishabrowncompany.org