LIMINAL SPACES | The Barbarians featured in Artichoke reviewed by Pippa Dickson
Posted 31 August 2012
The latest issue of the design magazine, Artichoke (40) features Liminal Spaces' design for The Barbarians, a contemporary opera by the avant guarde performing arts company, IHOS.
In this instance, Artichoke has selected three projects that explore the realm of the experiential. As the editor, Penny Craswell states, "This led to the creation of multisensory, three-dimensional experiences. These projects show that in design, as in life, it is the process that is integral to a good outcome."
Read the review by Pippa here.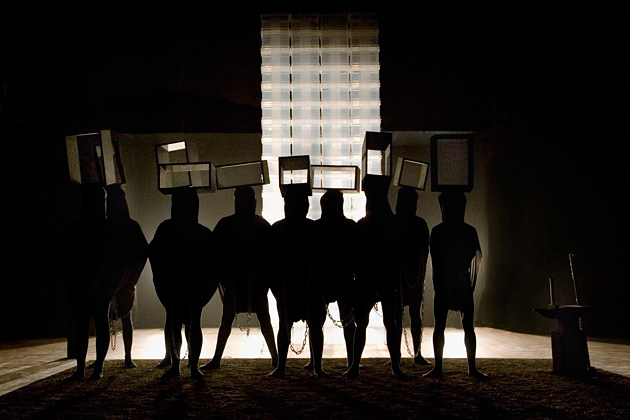 Photography Lucia Rossi