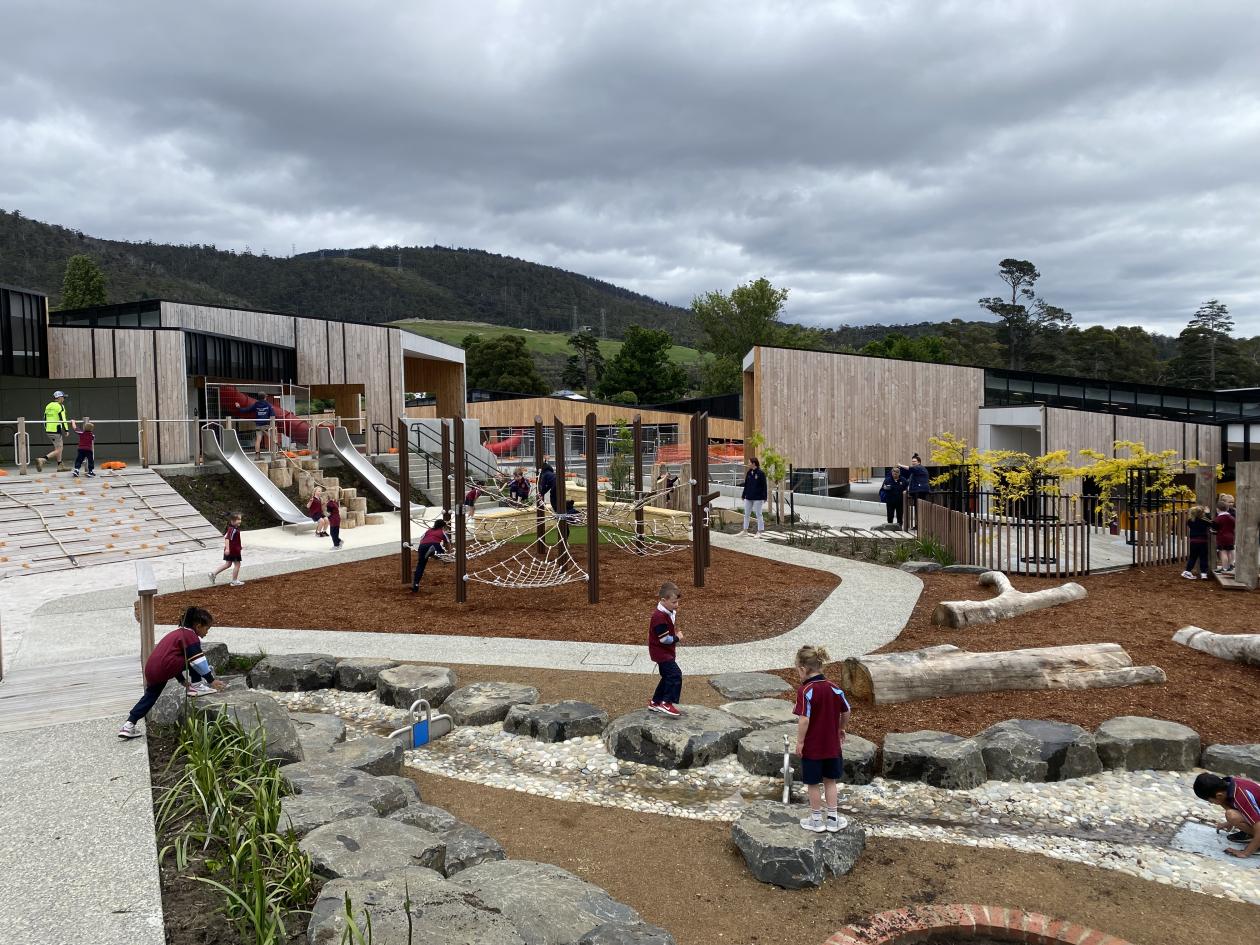 Image: Inspiring Place
Dominic College is set on a 28-hectare campus at the foot of kunanyi (Mount Wellington), Hobart and includes facilities for kindergarten through to year 10 students. The College has a reputation for providing high-quality education in the northern suburbs of Hobart since its establishment in 1946.
The brief was to develop a precinct to reflect and support a contemporary expression of the College's Salesian tradition and approach to education including play-based learning, including in the natural environment and to facilitate connection to the upper primary and secondary College hubs.
The Dominic College Primary School K-2 Development design drivers strengthen and celebrate the theme of connection on both the macro and micro scale.
The result is a contemporary expression of the College's Salesian tradition and an approach that embraces play-based learning, a diverse range of environments to support learning and inclusivity and opportunity to connect with the natural environment.
On the macro scale, the design narrative focuses on strengthening links to the surrounding context and directly with the site. The natural surrounds embrace the site allowing for the framing of views and elements intrinsic to improving learning
environments such as daylight and user stimulation via natural views of natural elements (earth, air and water) are celebrated.
At an intimate scale, the design drivers connect people to place and finally people to people, providing a seamless and integrated journey through the precinct, connectivity to the main campus and a diverse range of learning environments that embrace individual learning modes.

The K - 2 Development project is the third major development project LIMINAL Architecture has delivered on the site. Previous projects include the Savio Multipurpose Centre, the Dezani Performing Arts and Design Centre and the Dominic College Chapel.