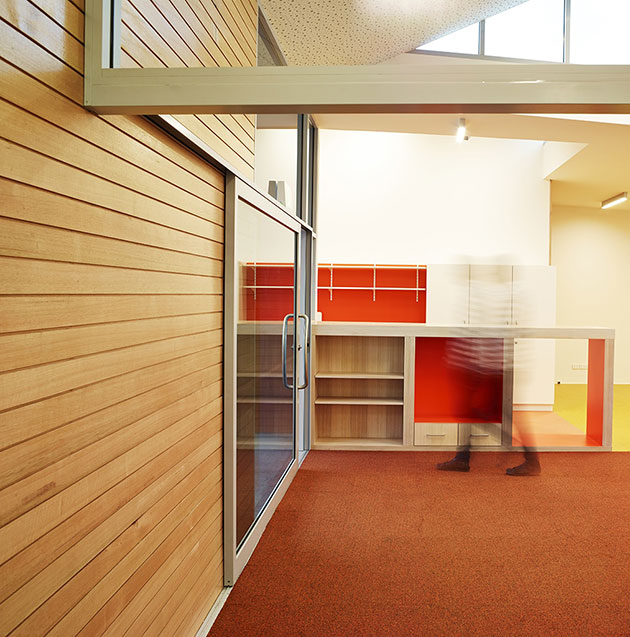 Photography by Peter Whyte and Elvio Brianese
Materials respond to the surrounding natural environment with white block work mimicking the colour of sand and the timber cladding reflecting the trees. An undulating roof follows the topography of the sand dunes whilst allowing natural light into the building. Large roof overhangs provide shelter and help facilitate and assist outdoor learning areas and an interface to play areas.
The innovative use of superior acoustic perforated plasterboard lining to the dynamic and light reflecting ceiling planes, provides an easy listening and stress less teaching environment and is the first time it has been used in Tasmania.