Dominic College Savio Centre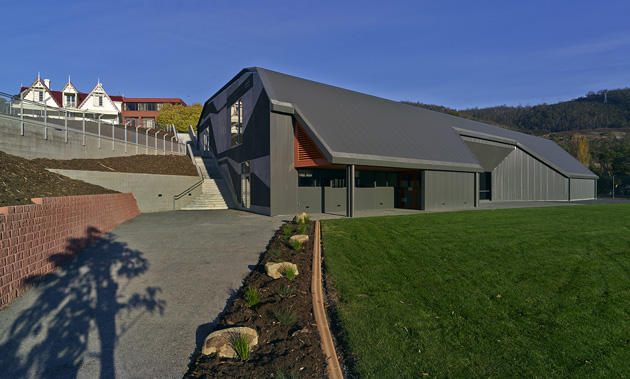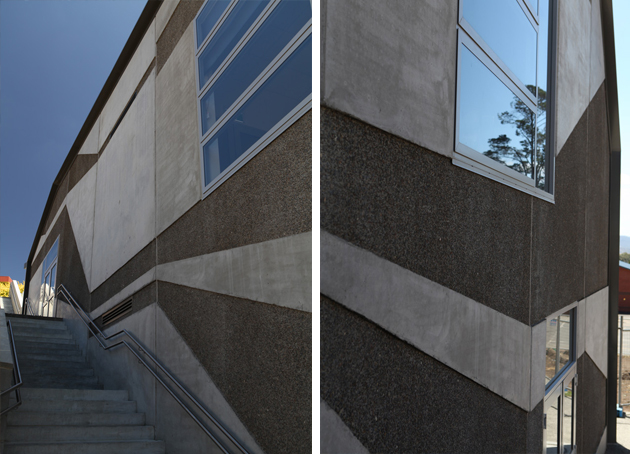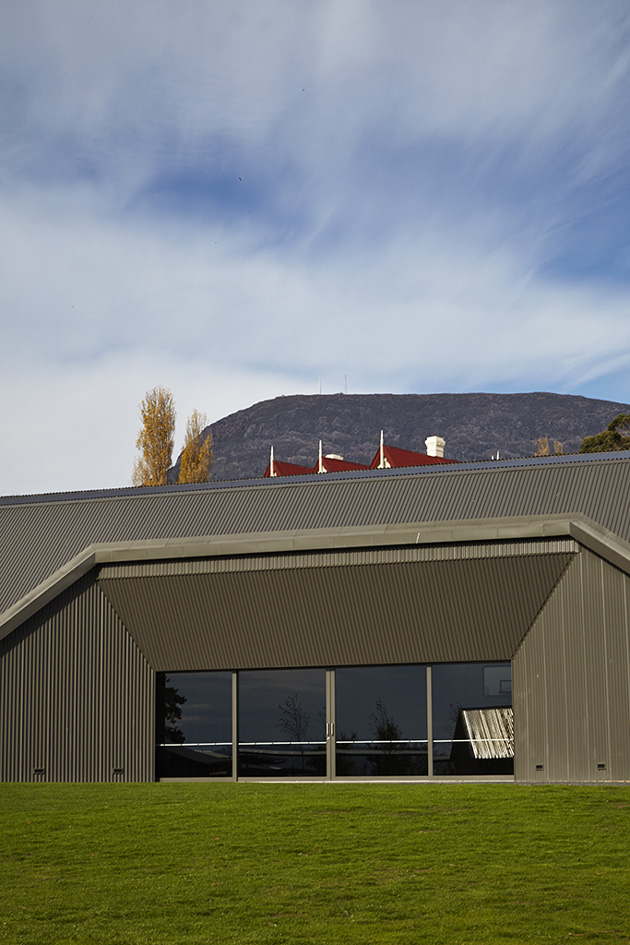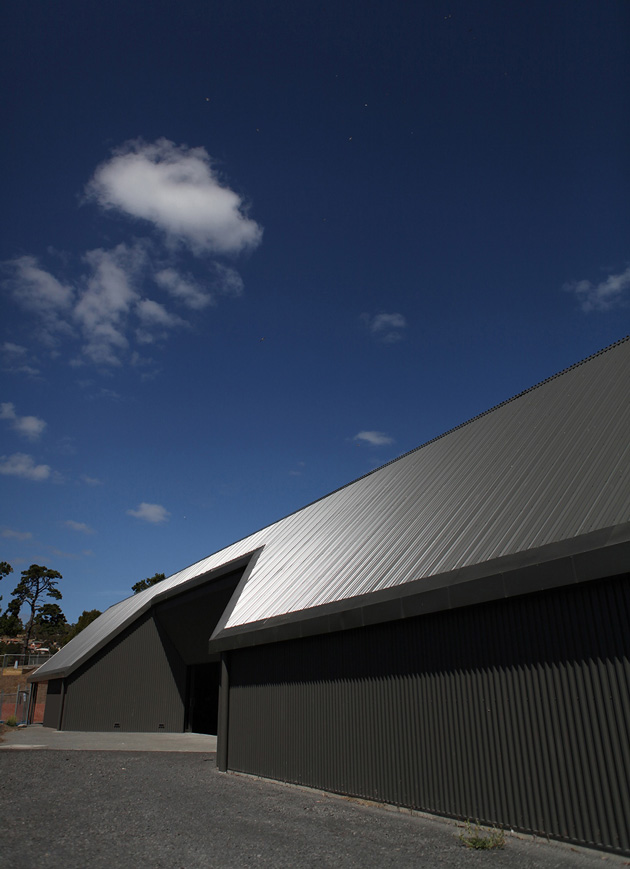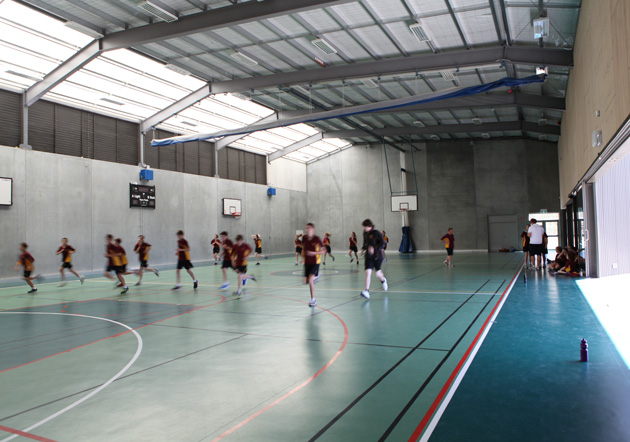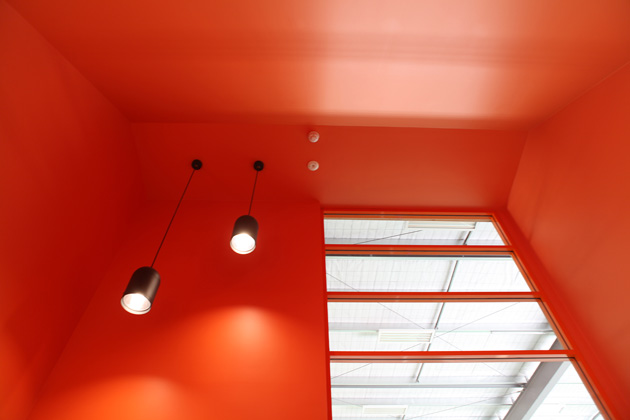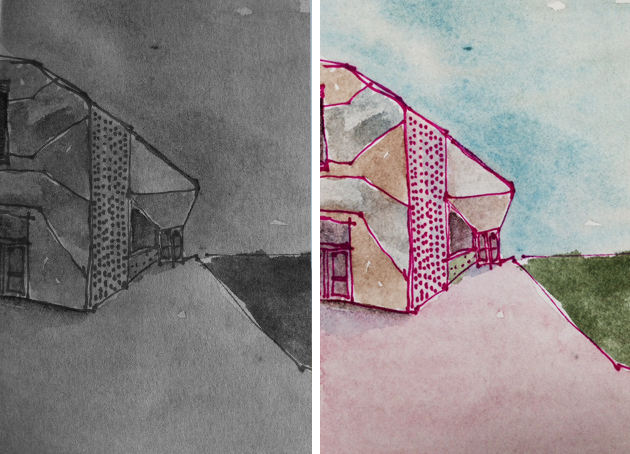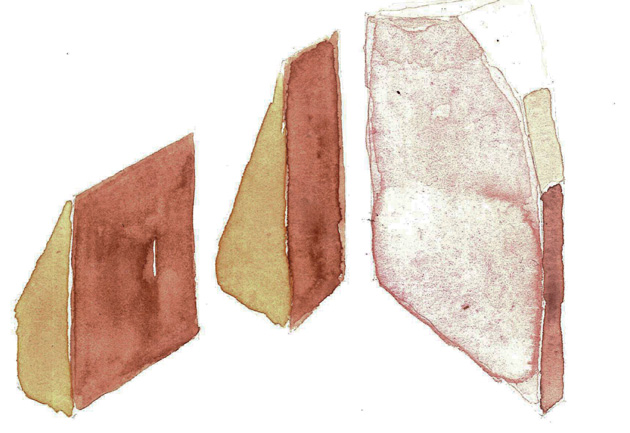 Photography by Peter Whyte and Peta Heffernan. Watercolours by Jeremy Holloway.
ASI Steel Awards Tasmanian Steel Excellence Award 2014
Positioned centrally on the catholic school site in Glenorchy, Tasmania, Dominic College's Savio Centre brings together primary and secondary students, while also encouraging broader community use. Its central location stitches the campus together and becomes a focal point of gathering.
Accommodation includes a versatile hall space utilised for the sports curriculum, assemblies and large presentations, a sports science area, a kitchen used for teaching and catering for events, interconnected outdoor learning spaces, various specialist learning areas, breakouts, counselling and meeting suites.
The bulk of the building has been diminished by cutting into and remediating an unusable embankment. Patterns blasted into the precast end walls reference the excavated geology. The darkened steel clad exterior recedes allowing the scenic backdrop to dominate. Walls and roof are articulated as a wrapped skin pushed and pulled to accommodate ancillary spaces and create shelter.
Vistas and relationships to the original school building, 'Grantleigh', are emphasised and framed through the siting and treatment of the Savio Centre, ensuring its presence on the site is respected and strengthened.
Featured projects
Expertise
Education
Commercial + Retail
Cultural + Heritage
Multi-residential
Strategic Design + Master Planning
Tourism + Leisure
Health + Science
Sport
Sustainability